Tecseal has been awarded the
UNE ES ISO 9001:2015
following an external audit..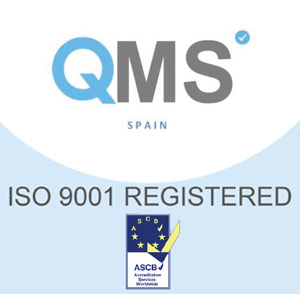 Tecseal management is highly concerned about quality and customer service. It aims to manufacture a product with the tolerances and packaging required by the client.
That's why being approved as a company that conforms to the quality standards set by the UNE ES ISO 9001:2015 it's a stamp of success for all the efforts made by our production and quality team.